I am a tarot card and Lenormand card reader from Lahore, Pakistan. I provide tarot readings to clients in Lahore, Karachi, Islamabad, smaller cities, and even to clients who live abroad.
If you are looking for a tarot reader anywhere in Pakistan, you can contact me and I'll read for you online.
I am a tarot and Lenormand cards expert and have learned professional reading from Tarot Masters and teachers in UK and Australia. I have been doing card reading for over four years and have read for hundreds of clients.
I am also an IT professional and illustrator.
Skills and Services
Tarot Cards Reading, Lenormand Cards Reading, Oracle Cards Reading, Basic Rune Reading, and Basic I Ching.
If you are a learner you can visit my website which is solely dedicated to tarot card meanings at https://tarotoak.com.
The experience I provide
I will give you a good feeling of direction and a feeling that you have been helped. You will get the guidance and strength to make the right decisions. I specialize in relationship guidance counseling with the help of tarot cards. I have a gift of intuition plus extensive knowledge of the meanings of different cards and symbolism. I am a trained painter so getting connected to images is a gift.
How Tarot Works
When you have clarity of mind you feel more relaxed, and decisions and choices can be made more quickly. Consulting the cards may help you get in touch with your intuition, your best guide when making those difficult choices and decisions.
If you're feeling a little confused about something that's just happened to you, tarot can help to give you extra insight and could even make you see the whole situation in a new light. Sometimes people act a certain way because they've got our best interests at heart, even if this isn't obvious, to begin with. The cards will attempt to make you see things from the other angle.
If you want a reliable answer, look no further. Make an appointment today, I will guide you.
How much do I charge?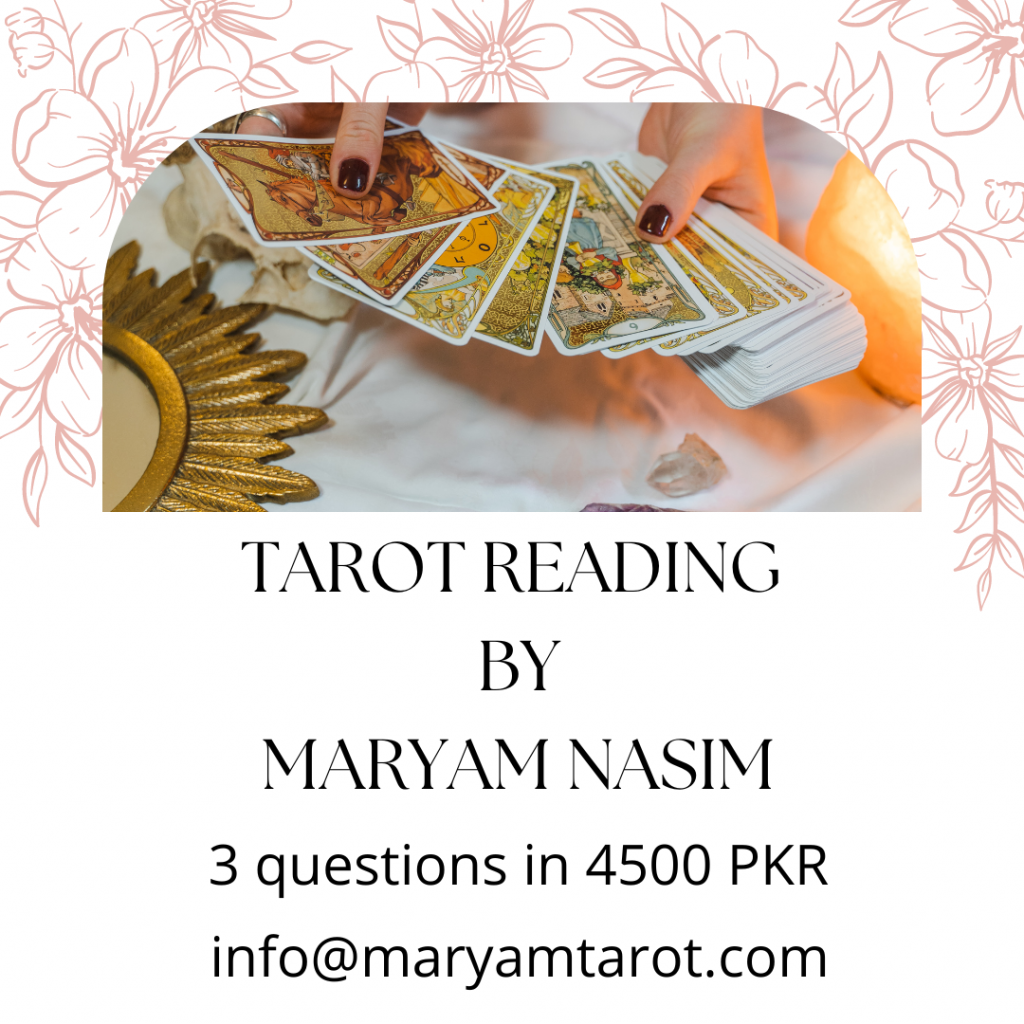 I am offering this special online reading package these days. However, I do not provide in-person and face-to-face readings unless I know the client really well.